Double strollers are one of my favorite types of strollers because they're convenient for multiple children. I got my hands on the Uppababy Vista Double Stroller and was excited to test it out. 
I have to say first that this stroller doesn't come as a double, you have to purchase the additional attachment to convert it. So on top of the initial purchase, you have to purchase additional equipment. Once you do that, you have a narrow line double stroller. 
I liked how easily it folded up with one click and stood on its own, keeping it off the ground while waiting to load it into my vehicle. The stroller itself is stylish and has a comfortable leather handle. The included bug shield for the bassinet and stroller seat kept my child safe from pesky bugs. 
There were only a few things that stood out from the rest of the double strollers. It comes with a comfortable bassinet and can adapt to multiple children. However, I don't like how you have to purchase multiple attachments to make it a double stroller. It shouldn't be advertised as such. It was quite discouraging. 
I don't recommend this stroller if you're in the market for a true double stroller. When you purchase it, it's a single stroller and you have to spend more money on attachments to convert it. It's inconvenient and pricey.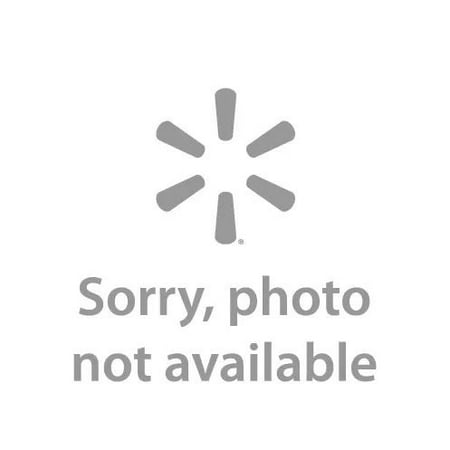 Walmart.com
out of stock
as of September 29, 2023 6:07 pm
Amazon.com
User-Friendly Stroller
In general, the UPPAbaby Vista has some remarkable features to make it incredibly user-friendly.  The handlebar smoothly adjusts to the height of the operator with the push of a single button.
The bumper bar in the front of the stroller seat and rumble seat releases easily from both sides for loading your child in and out quickly. The storage basket underneath the Vista is easy to access, even when the stroller is fitted for two children, and is extra-large with a 30-pound weight limit.
As a bonus, this stroller folds easily and stands when folded, keeping it off the dirty ground and making it easier to load into your car. The UPPAbaby Vista is equipped with some notable safety features for your children as well.  The frame of the stroller is made of aluminum and magnesium, making it durable yet light.
Both the front and back wheels have shock-absorbing suspensions and are easy to maneuver, making for a safe and smooth ride for your little ones.  Safety brakes are located on the rear wheels and simply need to be tapped with your foot to lock and unlock. Also, the canopy on both seats has an extendable sunshade with UPF 50+ for added sun protection.  
Stylish UppaBaby Stroller
Aesthetically speaking, the UPPAbaby Vista is a beautiful and stylish stroller option.  The handlebars and bumper bar are covered in 100% full-grain leather, adding durability and classic style to the Vista. 
Fashion options for the Vista canopy come in many modern and neutral shades and patterns. The aluminum frame also has a powder coating that makes the finish matte and resistant to scuffs and scrapes.  
The UPPAbaby Vista is suitable for children from three months up to 50 pounds when using the regular stroller seat.  The rumble seat can be used for children from three months up to 35 pounds or 36 inches.
If you decide to use the bassinet attachment, it can be used for infants from 4 pounds up to 20 pounds or until your child can push up on hands and knees.  
Key Features
Included bassinet suitable for infants and certified for overnight sleep.

One-line double stroller instead of side-by-side 

One-click button for easy adjusting of handlebar.

Fully reclining toddler seat and rumble seat.

Stands when folded.

Fashionable fabrics with leather accents and powder-coated aluminum.

Aluminum and magnesium frame is durable and lightweight.

Included bug shield for both the bassinet and stroller seat, as well as a rain shield and storage bag for the bassinet.

Extra-large storage basket with 30-pound weight limit.  
Specifications
Unfolded: 36"L x 25.7"W x 39.5"H

Folded with seat attached: 17.3"L x 25.7"W x 33"H

Folded without seat attached: 16.8"L x 25.7"W x 33"H

Frame and Seat: 26.6 lbs.

Bassinet: 8.8 lbs.
UPPAbaby VISTA V2 Stroller - JORDAN (charcoal/silver/black leather)
out of stock
Buy Now
Amazon.com
as of September 29, 2023 6:07 pm
Expiration
The great news about strollers is that they do not expire.  Even though this is the case, it is still essential to be on the lookout for any recalls or severe wear-and-tear to your stroller. 
Replacement parts are available on the UPPAbaby website for and parts of the stroller that need to be repaired after long-time use.  
Warranty 
UPPAbaby offers a 2-year warranty for all their strollers.  If you register your stroller within the first three months of purchase, they are currently offering an extended one-year warranty for a total of three years.  This warranty applies to the stroller and select accessories. 
Customer Reviews
Families with the UPPAbaby Vista stroller fall in love with its user-friendly features and fashionable look time and time again.  Below is an overview of the most prominent pros and cons of customer reviews.
Pros
Stroller grows with baby and adapts to multiple children

One-hand recline and large canopy to cover your child

Durable materials that look good and last long

Infants love the bassinet for its comfort and ventilation 

All adjustments, attachments, features are extremely user-friendly 

Wheel suspension makes ride smooth on all types of terrain

Rain and bug shields included with the seat
Cons
Double stroller is more difficult to maneuver

Expensive initially, plus more to convert to double

Some of the seating combinations are awkward and restrict the visibility of lower child

Somewhat heavy—difficult if you had to carry up and down stairs frequently
UPPAbaby Vista Double Stroller vs. City Select Double Stroller
The Baby Jogger City Select Stroller has many features in common with the UPPAbaby Vista stroller. 
Both strollers convert to an in-line double stroller to accommodate multiple children at once.Both offer many configurations for multiple children that are useful and easy to convert between.  
Similarities
In-line double strollers, not side-by-side.

Many configurations for multiple children.

UPF 50+ sunshade canopy.

Can add glider board for an additional child.

Toddler seat has multiple recline positions, including lying flat.

Many fashionable design options.
Differences
City Select accommodates up to 45 lbs. Vista goes up to 50 lbs.

City Select is heavier by two pounds.

City Select does not come with a bassinet, although it can be purchased separately.

City Select has a storage compartment on the back of the toddler seat.

City Select's parking brake is hand-operated.  Vista's parking brake is a foot pedal.

City Select has only front-wheel suspension.  Vista has an all-wheel suspension.
UPPAbaby Vista Double Stroller vs. City Select Lux Double Stroller
Another popular double stroller is the City Select Lux Double Stroller. Although it is an in-line double stroller, it has some important upgrades from the original City Select and some notable differences from the Vista.
Both the Vista and the City Select Lux are high-quality double strollers with multiple configurations for more than one child and easy-to-use features.  
Similarities
All-wheel suspension for a smooth ride.

Seats have front-facing or parent-facing options.

Conversions are quick and easy one-hand adjustments.

Lightweight and sturdy aluminum frames.

UPF 50+ sunshade canopy.

5-point safety harness.
Differences
City Select Lux has a decelerating hand brake in addition to a foot-locking wheel brake.   Vista's brakes are activated by a foot pedal only when the stroller is stopped.  

City Select Lux has machine-washable fabric.  Vista's fabric is spot clean only.

City Select Lux is four pounds heavier than the Vista.

City Select Lux has a smaller, more compact fold than the Vista.

City Select Lux offers a bench seat attachment for older children. 
out of stock
as of September 29, 2023 6:07 pm
Accessories
This snack tray provides a flat surface for your child's snack and holder for their drink while they are in the stroller or rumble seat. 
It easily attaches where the bumper bar is on both the stroller seat and rumble seat. It is dishwasher safe, BPA free, and the stroller still folds while it is attached.
This accessory is a must-have for parents as it allows easy access to drinks, phones, keys, etc. while using the UPPAbaby Vista stroller. 
Simply fix the straps around the handlebar, and the organizer hangs conveniently between. The opening is big enough to hold many different sizes of beverages, as well as other personal belongings.  A small zippered pocket can hide smaller or more valuable items.  
This ride-along board clips to the back of the Vista stroller to allow a third child to cruise along on the stroller when they are too tired to walk. 
This attachment clips on and off easily and folds up when not in use. The stroller folds while the PiggyBack is attached, so there is no need to remove to store the stroller.
Frequently Asked Questions
How do you use the UPPAbaby Vista Double Stroller?
The UPPAbaby Vista stroller is easily adaptable to become a double stroller.  A rumble seat and upper adapters need to be purchased in order to accommodate two children. 
The rumble seat attaches to the lower adapters and is suitable for a child up to 35 pounds, while the stroller seat attaches to the upper adapters and is suitable for a child up to 50 pounds. 
Other combinations of seats, car seats and bassinets are possible depending on the ages and weights of your children.
Can you use two toddler seats on UPPAbaby Vista?
You cannot use two toddler seats on the UPPAbaby Vista; however, you can use a toddler seat and a rumble seat.  Both seats accommodate toddlers of varying sizes: the toddler seat up to 50 lbs., and the rumble seat up to 35 lbs. 
Do you need upper adapters for UPPAbaby Vista?
If you are converting the Vista to a double stroller, you will need to purchase upper adapters.  The additional rumble seat that you will purchase comes with lower adapters. The upper adapters will need to be purchased separately.  
Convertible In-Line Double Stroller
The UPPAbaby Vista is the Swiss Army knife of strollers, it also folds like one.  This in-line double stroller maneuvers well and fits more easily through crowds and stores than a traditional side-by-side double stroller. 
With options for a car seat, bassinet, and rumble seat inserts, it truly can become anything you need it to be. The UPPAbaby Vista is an easy decision that grows with your family and will last you a lifetime.