Evenflo Safemax infant car seat is a rear-facing car seat. It is perfect for the entire first year and longer for some children. However, as the baby grows you will need to buy a new car seat. 
Based on our research, the best thing about the Evenflo safemax travel system is the SafeZone base, which that was created with an anti-rebound bar to absorb force if a crash occurs. Other than that, this travel system is very affordable.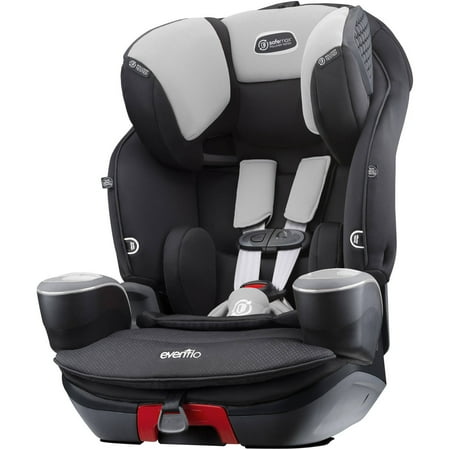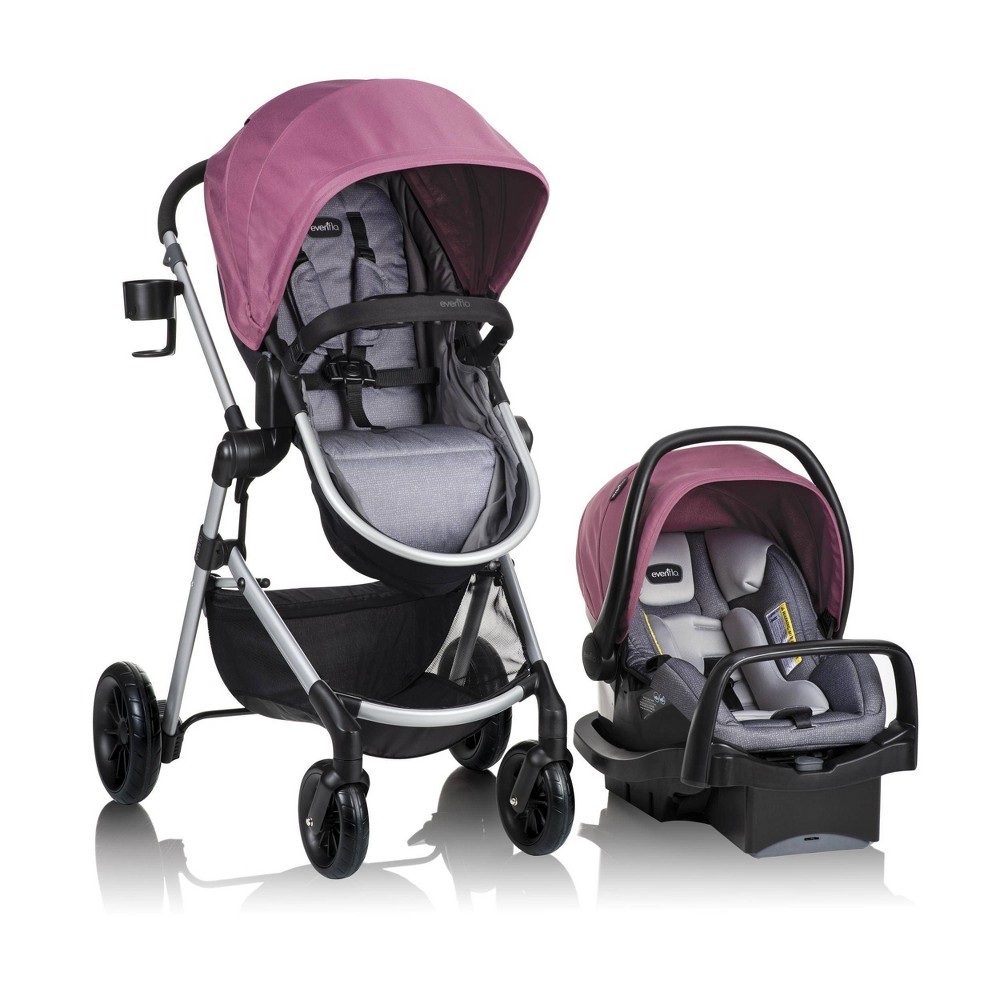 Target.com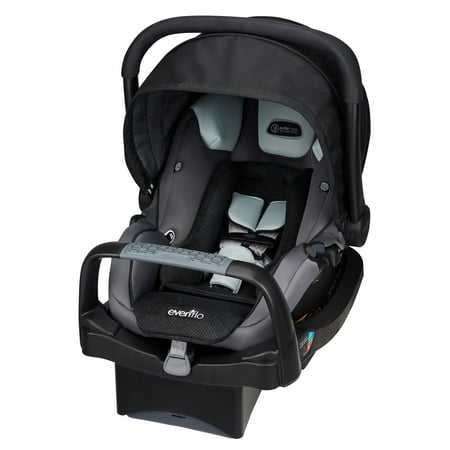 The Good 
Good fit for preemie or newborn

Well padded

Breathable

Easy to install base

Large canopy

Anti-rebound bar on the base

Buckle storage for loading

Height adjustment slots

Safe in a rollover

High-quality material
The Bad
Short crotch strap

Stiff and difficult to move

Short harness straps

Heavy

Does not attach to a specific stroller

Handle can be difficult to move
Evenflo SafeMax infant car seat weight ranges between 4 and 35 pounds or 1.8 to 15.8 kilograms. The height levels vary, but the child must be one inch or 25 mm below the top of the restraint seatback.
Installation
Installation of the 20 pounds Evenflo Safemax has been described below but is made even easier by the company. An online video provides easy-to-follow directions to install this car seat in a matter of minutes. Since this car seat has an easy release handle to leave the base in the vehicle, start with the base. 
Depending on your vehicle, use either the LATCH system or the lap belt to properly secure the base. Make sure not to use a seatbelt attached to a door. The middle seat is best when possible.

Evenflo SafeMax infant car seat base is easy to install and can remain in the car without the car seat.  If the base is unlevel, use a rolled-up towel at the front edge of the base for leveling. Then move on to secure the child to the carrier. The carrier will easily snap into place.

Make sure the harness straps are at or below shoulder level. 

Ensure both buckles are properly buckled and the chest clip is positioned at armpit level. 

Both harness and crotch straps should be snug, but not under the child. 

Check each time the child is secured in the car seat.
As a note, make sure the vehicle seat is where it should be according to the level indicator. The blue level is for weights 4 -20 pounds, the green for weights 20-35 pounds. The body pillow should be removed by 20 pounds or when the harness becomes too snug with it in place.
Safety Rating and Warranty
Evenflo SafeMax is serious about keeping infants safe as evidenced by the safety standards. Car seats are twice the Federal Crash Test Standard. Evenflo Safemax infant car seat safety ratings are some of the best. This includes:
Rollover Testing – Evenflo leads the industry in the development of dynamic rollover testing.
Side Impact Testing – Evenflo meets or exceeds all applicable federal standards and Evenflo's personal side impact standards.
FMVSS213 – Meets or exceeds Federal Motor Vehicle Safety Standards for Child Restraint Systems.
FMVSS302 – Meets Federal Motor Vehicle Safety Standards for Flammability of Interior Materials

Meets FAA inversion requirements for airplane use with five-point harness use.
Evenflo SafeMax offers a limited warranty for 90 days from the original purchase. This covers defects in workmanship or material. When using the warranty, proof of purchase or bill of sale is required. Evenflo will then repair or replace the item. This is only available for the original purchaser.
Recalls
Though some versions of car seats by Evenflo have had limited recalls, the Evenflo SafeMax has no current recalls on record that can be found. If the car seat and boost version are correctly installed and the child falls within the correct height and weight range, this car seat is a totally safe option.
Competitor Comparison
Families spend a great deal of time in the car in today's busy society. It is important to have something an infant can be comfortable in for any amount of time.
Evenflo SafeMax Infant Body Pillow Accessories
A car seat is a necessary and functional item, but that doesn't mean you cannot add extras.
The DorDor & GorGor CuddleME infant head support
One such extra is the DorDor & GorGor CuddleME infant head support. The organic cotton support can be used from preemie up to 3 years of age. This is great for the car seat of a stroller as needed. It is designed for head support, without interference with the harness. Breathable, hypoallergenic, and washable for added convenience.
The COOLBEBE 2-in-1 Baby head, neck, body support pillow
Another option for added support is the COOLBEBE 2-in-1 Baby head, neck, body support pillow. This unique seat liner offers a nested design for all-around support for newborns through toddlers.
As the child grows, simply remove the infant insert to ensure the baby is safely secured and comfortable. The warm material is best for cooler months. The changing pad can be removed and machine washed on cool.
Frequently Asked Questions 
Do All Evenflo car seats fit in Evenflo strollers?
While some car seats are sold as travel systems, this one is not. It may fit in some strollers, but this is not guaranteed.
How do you install an Evenflo infant car seat?
Installation is simple as you start with the base. An online video and written instructions are available.
Is Evenflo a good car seat?
As with most car seats, Evenflo SafeMax has mixed reviews. However, Evenflo has exceeded many safety ratings.
Can you use Evenflo car seat without the base?
Evenflo car seat can be used without the base outside of the car to transport a child. When traveling in a vehicle, the base should be properly attached to the car seat.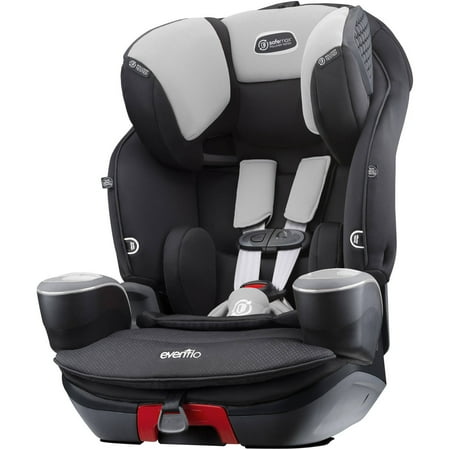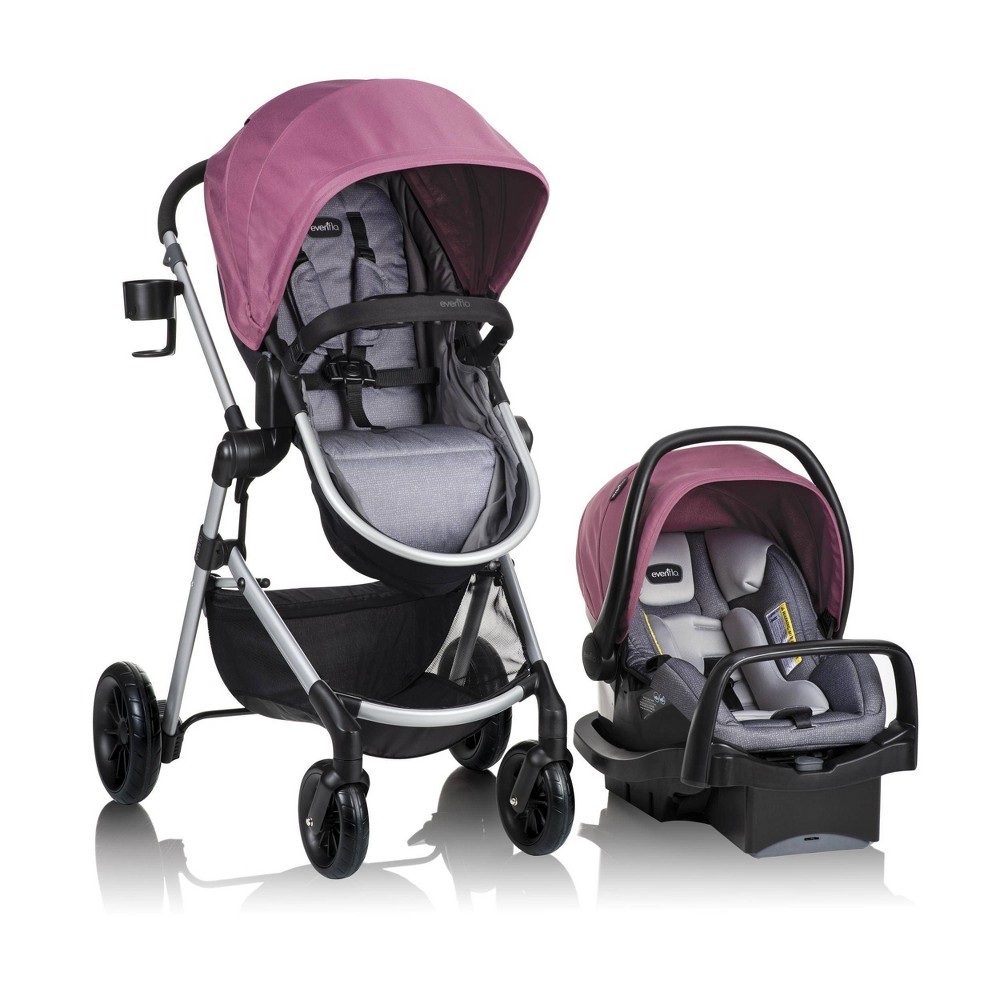 Target.com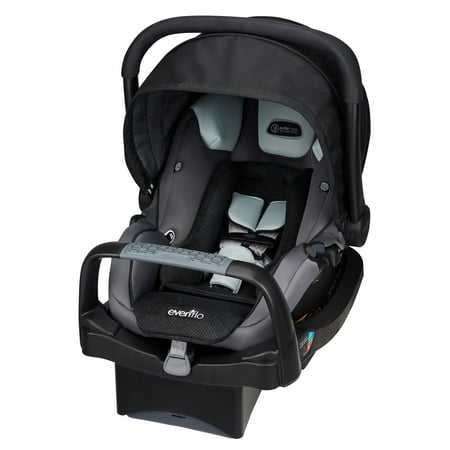 Final Verdict
The Evenflo SafeMax is a decently priced rear-facing car seat. The weight limit is comparable to other rear-facing only car seats. However, with Evenflo SafeMax, you are getting top of the line safety features.
This car seat has exceeded many safety standards and has tested wonderfully in rollover crash simulations.  Safety is the most important when it comes to traveling with a child. We hope this Evenflo SafeMax review was helpful. As always, if you have any comments or suggestions feel free to leave them bellow.